At Gharyal, we are proud to be part of the esteemed Sonraj family, a name synonymous with luxury in Pakistan. Our story begins in 1975, when Mr Abdul Sattar Abbas Omer met with a senior representative of an esteemed Swiss watch brand during a business trip to Switzerland. The casual, friendly discussions that ensued evolved into something extraordinary, marking the inception of Sonraj.

Driven by his passion for luxury watches, Mr. Abdul Sattar Abbas Omer achieved a remarkable milestone in the Pakistani market. With unwavering determination in 1981, he opened the country's first Swiss watch boutique. This momentous step introduced Swiss watches to Pakistani enthusiasts and heralded a new era of appreciation for fine timepieces.

Mr. Abdul Sattar Abbas Omer's relentless pursuit of his passion earned him the nickname "Ghari Wala" in the Saddar markets, cementing his reputation as a pioneer in the luxury watch industry in Pakistan.

Mr Rameez Sattar, the son of Mr Abdul Sattar, has since taken the helm, furthering his father's legacy with a passion for art and luxury Under Mr Rameez Sattar's visionary leadership Sonraj introduced its first 'Collectibles' multi-brand boutique on Zaibunnisa Street in 1997. Representing a unique blend of world-renowned Swiss brands, Collectibles quickly became the go-to destination for watch enthusiasts.
Over the years, Sonraj has forged partnerships with renowned luxury brands, including Audemars Piguet, Vacheron Constantin, Hublot, Omega, and many more. As the official partner of these prestigious brands in Pakistan, Sonraj established itself as the country's premier purveyor of luxury timepieces and 'Collectibles' has expanded into a nationwide chain, with 11 boutiques all over Pakistan.

In addition, to provide a comprehensive luxury experience for watch enthusiasts in Pakistan, Sonraj has established world-class service centres in Pakistan, ensuring exceptional repair and after-sales services for luxury watches. Among them, the flagship service centre is located in Zamzama, Karachi.



In 2020, in response to the evolving digital landscape and the impact of the COVID-19 pandemic, Sonraj proudly introduced Gharyal - an all-in-one online platform catering to Pakistan's growing luxury market. Gharyal, an extension of Sonraj's expertise and commitment to excellence, offers a seamless shopping experience that reflects our heritage.
At Gharyal, we understand the discerning tastes of our clientele. From exquisite watches and fine jewellery to captivating fragrances and sophisticated accessories, our comprehensive selection ensures that every luxury desire is met with elegance and distinction. With an unwavering commitment to quality and an ever-expanding range of offerings, Gharyal continues to evolve as the ultimate luxury destination.

Join us on this remarkable journey as we combine tradition with innovation, offering you an unparalleled online shopping experience. At Gharyal, we strive to redefine luxury in Pakistan, one exquisite piece at a time.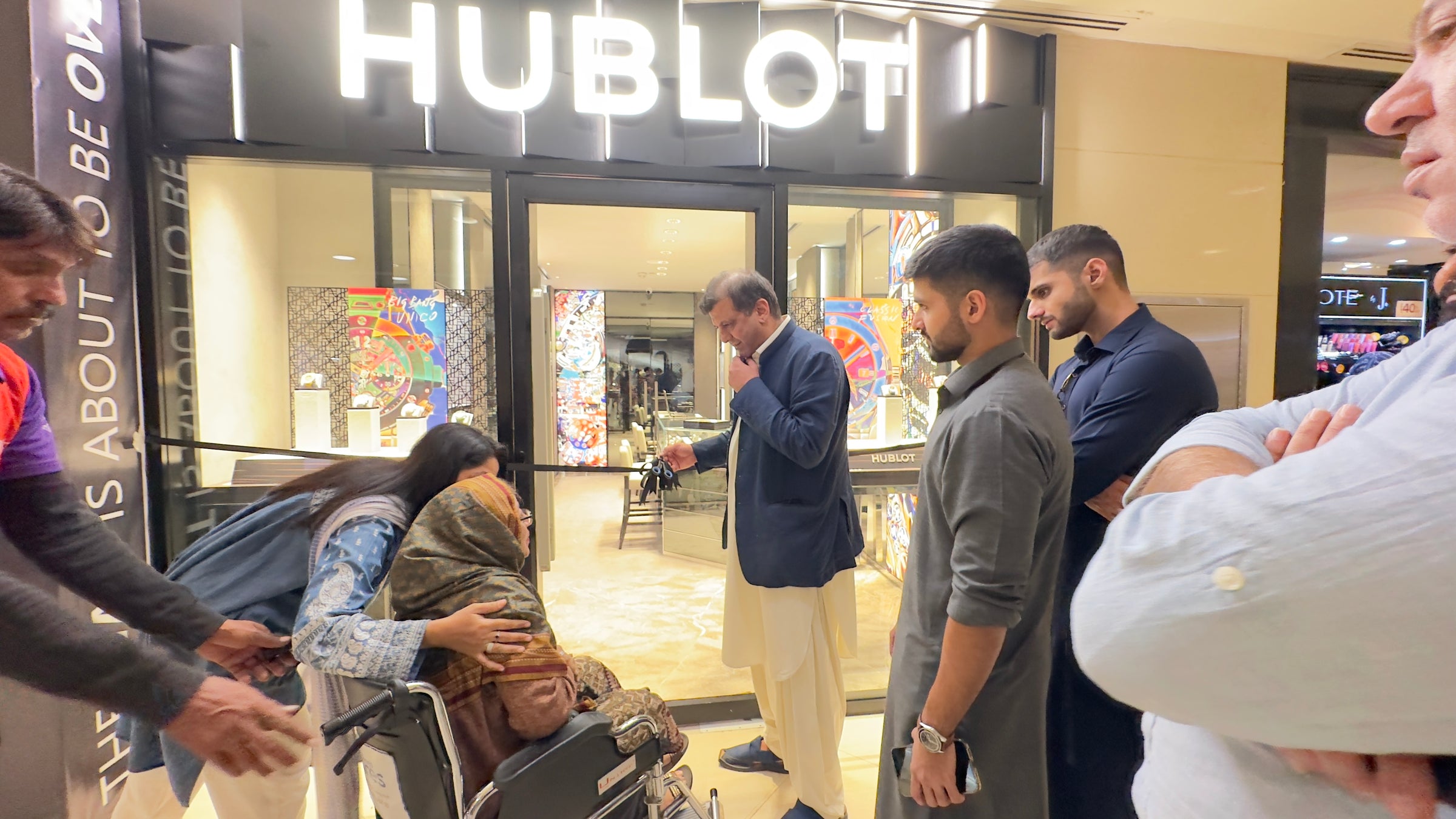 Hublot opening, Dolmen Mall, Karachi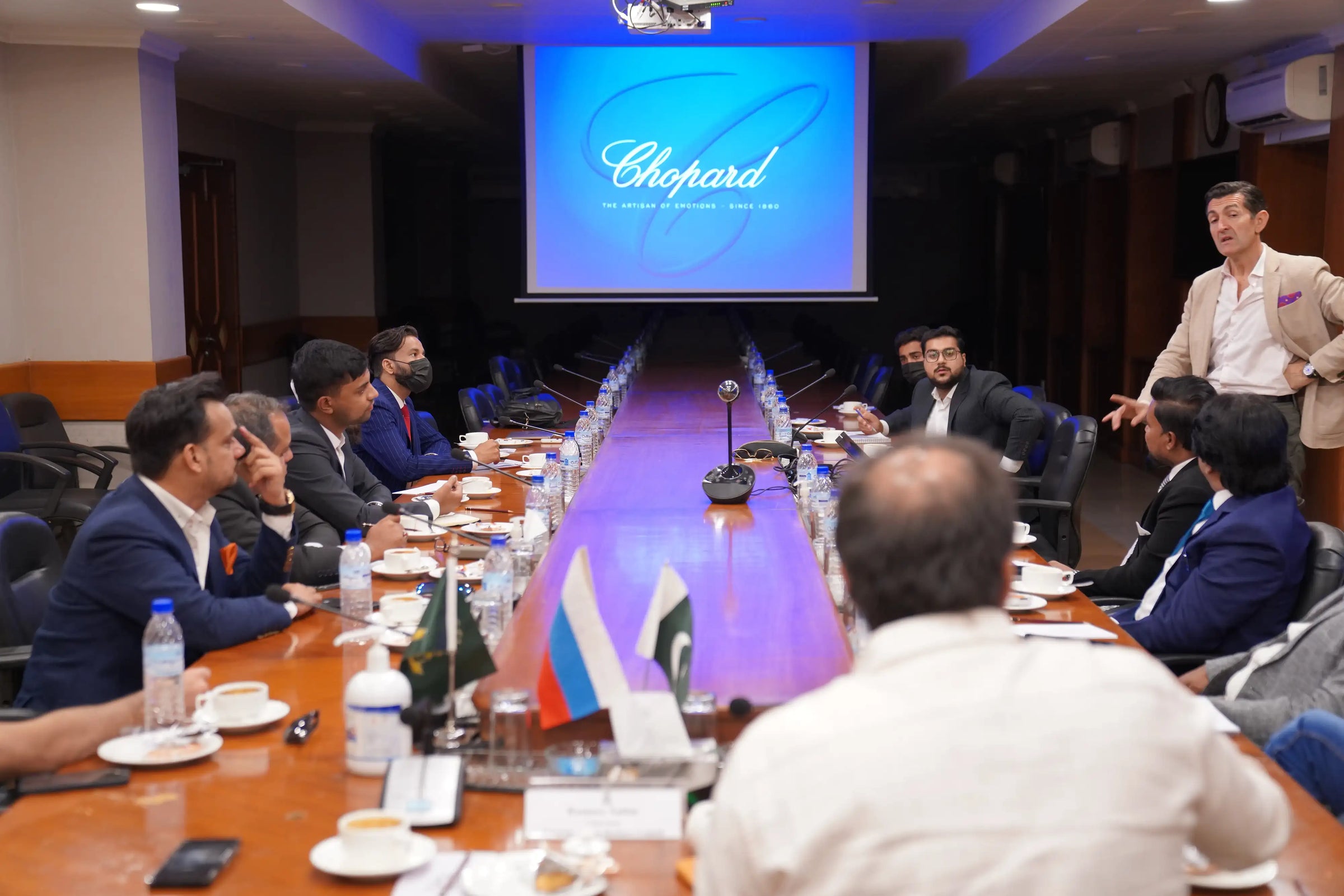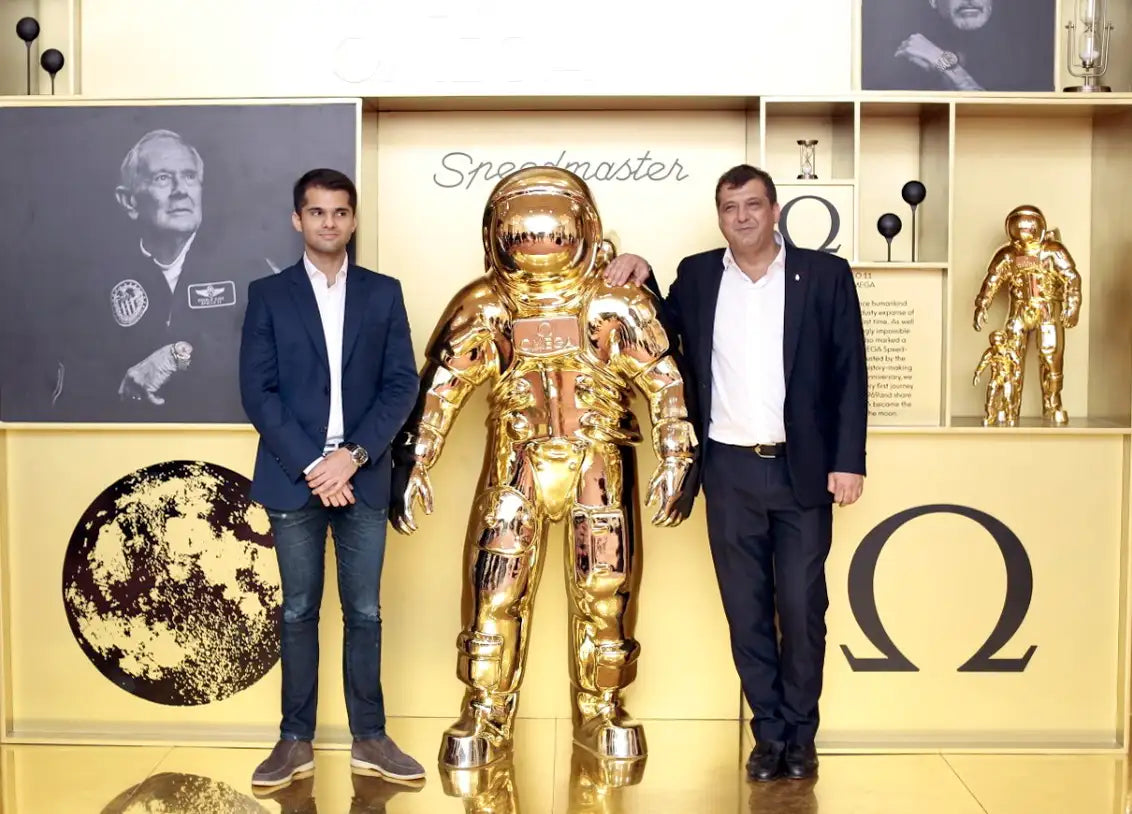 Omega 50th year anniversary of the Apollo 11 landing - Dolmen Mall, Karachi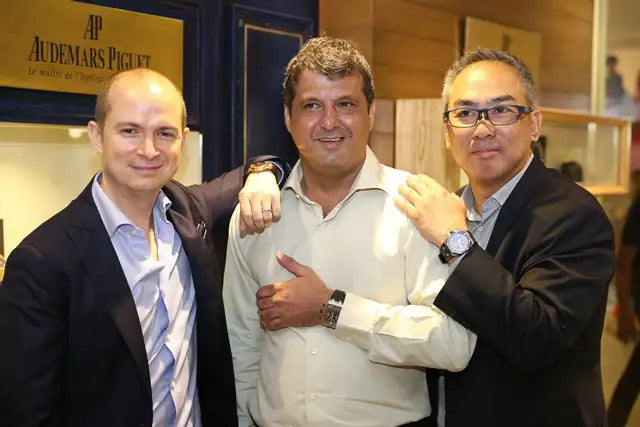 Audemars Piguet at Collectibles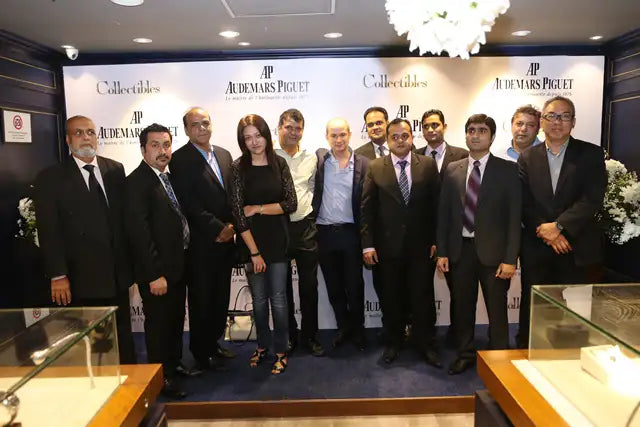 Audemars Piguet at Collectibles